<![endif]-->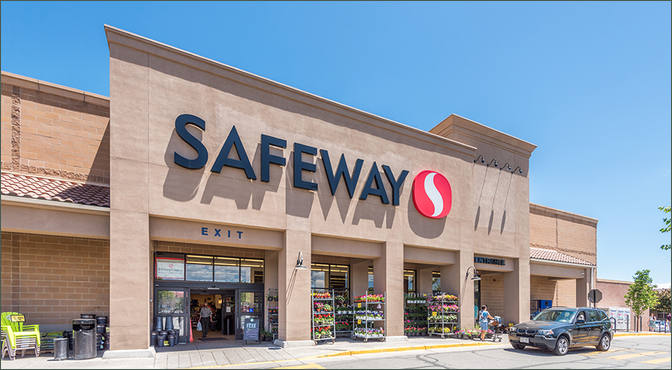 Lowry Town Center
Quebec St at E 2nd Ave


Denver

, CO

80230




View the Drone Property Tour here.

Lowry Town Center, located just steps from the historic former Air Force Base, is the heart of this rapidly growing east Denver neighborhood. Conveniently-located between 6th Avenue Parkway and Alameda on Quebec Street, this walkable open-air center provides excellent co-tenancy and many surrounding rooftops.
Demographics
| | 1 mi. | 3 mi. | 5 mi. |
| --- | --- | --- | --- |
| Population | 18,810 | 209,692 | 533,986 |
| Daytime Population | 4,567 | 77,258 | 341,322 |
| Households | 8,678 | 95,691 | 247,012 |
| Avg HH Income ($) | 137,947 | 96,444 | 93,032 |
Traffic Counts
| | |
| --- | --- |
| Quebec St & 1st Ave | 33,518 |
Highlights
For Lease
Type: Retail
Total SF: 76,725
Metro Area: Denver-Aurora-Lakewood, CO

Leasing Agent
Christine Hillman
Leasing Agent p. 602.217.8851

Property Manager, Short-Term Leasing
Lou Brock
Property Manager, Short-Term Leasing p. 303.801.3702

Printable Version
Lowry Town Center
| | | |
| --- | --- | --- |
| Available | Coming Available | Available Pad |
1
Safeway Supermarket
A0A
Pei Wei Asian Diner
3,150 SF
A0F
At The Beach
3,092 SF
A0H
Bishops
1,200 SF
B0A
Lowry Liquors
4,000 SF
B0D
Walters303 Pizzeria & Publik House
3,500 SF
C0A
Chop Shop
2,200 SF
C0C
Lowry Alterations
866 SF
C0D
Glacier Ice Cream
1,745 SF
C0F
Lowry Printing
1,393 SF
C0G
Nails Touch
1,141 SF
C0H
Cost Cutters
1,213 SF
E0A
Spavia
2,261 SF
E0C
Club Pilates
1,525 SF
E0E
Lowry Main Street Dental
1,777 SF
E0G
Marcella's Home and Gifts
1,177 SF
E0H
Kismet Jewelry & Accessories
1,200 SF
F0A
Marcella's
1,200 SF
F0B
Frame by Frame
1,235 SF
F0E
Timbuk Toys
2,750 SF
F0G
Chewy's Bonetique
2,236 SF
F1A
Allstate
1,276 SF
F1B
Care in Colorado
1,381 SF
F1D
The RTO Group
763 SF
F1E
CACC Physical Therapy
3,545 SF
G0A
Qdoba Mexican Grill
2,298 SF
G0C
Vision First
1,681 SF
G0E
Deka Lash
1,184 SF
G0F
Savory Spice Shop
1,200 SF
G1A
No. 8 Brands
1,527 SF
G1B
TEEG
674 SF
G1C
Edward Jones
853 SF
G1D
StickyPow Pursuits
906 SF
G1F
eXL Learning
2,752 SF
H0A
Orange Theory Fitness
3,000 SF
H0F
T-Mobile
1,345 SF
H0H
Starbucks
1,549 SF
J0A
Einstein Bros. Bagels
3,000 SF
J0E
VIO Med Spa
1,500 SF
J0F
Subway
1,285 SF
J0G
Lowry Eco Cleaners
1,200 SF
J0H
Osteostrong
1,500 SF
J0K
Delectable Egg
3,000 SF
Lowry Town Center