<![endif]-->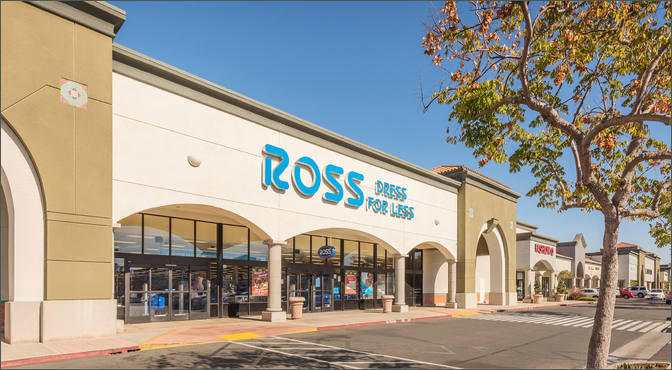 Westminster Center
Westminster Blvd at Goldenwest St


Westminster

, CA

92683




View the Drone Property Tour here.

Westminster Center serves a high-density population with over 210,000 people within 3 miles. This center ranks as one of Orange County's highest grossing grocery-anchored projects and is a dominant power center with major retailers including; Ross Dress For Less, Albertson's, The Home Depot, Regency Theatres, Petco, Rite Aid, 24 Hour Fitness & Dollar Tree.
Demographics
| | 1 mi. | 3 mi. | 5 mi. |
| --- | --- | --- | --- |
| Population | 29,342 | 209,976 | 579,351 |
| Daytime Population | 7,653 | 78,460 | 200,742 |
| Households | 8,334 | 64,616 | 181,516 |
| Avg HH Income ($) | 69,538 | 89,236 | 93,511 |
Traffic Counts
| | |
| --- | --- |
| Westminster Blvd & Goldenwest St | 72,050 |
Highlights
For Lease
Type: Retail
Total SF: 417,567
Metro Area: Los Angeles-Long Beach-Anaheim, CA

Leasing Agent
Zach Blatteis
Leasing Agent DRE License # 01768718
p. 714.653.7303

Property Manager, Short-Term Leasing
Tiffany Brokke
Property Manager, Short-Term Leasing DRE License # 02012709
p. 714.653.7320

Printable Version
Westminster Center
| | | |
| --- | --- | --- |
| Available | Coming Available | Available Pad |
| | | |
| --- | --- | --- |
| A0A | The Home Depot | 102,220 SF |
| B0A | Ross Dress for Less | 30,485 SF |
| B0D | Armed Forces Recruiting | 4,177 SF |
| C0B | Phenix Salon Suites | 5,227 SF |
| C0D | Games Workshop | 1,050 SF |
| C0F | Amazing Comics & Cards | 1,750 SF |
| C0J | Dentaland | 1,050 SF |
| C0K | Dosi Sol | 1,379 SF |
| D0A | Dollar Tree | 12,500 SF |
| D0D | Goodwill | 12,500 SF |
| E0A | Mode Five | 4,359 SF |
| E0B | San Diego County Credit Union | 4,359 SF |
| F0A | Albertsons | 50,000 SF |
| G0A | Happy Beauty Salon | 1,460 SF |
| G0B | Eyes N Brows | 1,347 SF |
| G0D | Sally Beauty | 1,600 SF |
| G0F | The UPS Store | 1,400 SF |
| G0H | U Pick U Save Furniture | 4,500 SF |
| H0A | Rite Aid Pharmacy | 19,300 SF |
| J0A | Huntington Insurance Agency | 1,080 SF |
| J0B | Dr. Mitzie Lam, DC | 1,093 SF |
| J0C | Westminster Dental | 1,100 SF |
| J0D | Salon | 1,093 SF |
| J0E | Audeo Charter School | 2,204 SF |
| J0G | America's Best Contacts | 3,499 SF |
| J0J | H&R Block | 1,235 SF |
| K0A | Chipotle Mexican Grill | 2,200 SF |
| K0C | The Kickin' Crab | 2,800 SF |
| K0D | Jamba Juice | 1,120 SF |
| K0E | Dr. Daniel Park, DDS | 1,190 SF |
| K0F | The Flame Broiler The Rice Bowl King | 1,390 SF |
| K0H | T-Mobile | 1,500 SF |
| L0A | Petco | 15,000 SF |
| L0F | Sprint | 6,500 SF |
| M0A | Tisane TBar | 1,683 SF |
| M0B | Tom Vo's Taekwondo Academy | 1,350 SF |
| M0C | Omni Spectrum Vision | 1,570 SF |
| M0D | Titan Auto Insurance | 900 SF |
| M0E | The King's Eye | 1,888 SF |
| M0G | Star Nails | 944 SF |
| M0H | 360 Degree Barber Shop | 1,405 SF |
| M0J | L&L Hawaiian Barbeque | 1,400 SF |
| M0K | Lee's Sandwiches | 1,400 SF |
| M0M | Beauty Salon | 1,292 SF |
| M0N | Baskin Robbins | 1,000 SF |
| M0R | 24 Hour Fitness | 15,496 SF |
| M0X | Seafood Palace | 1,829 SF |
| M0Z | Seafood Palace | 10,462 SF |
| N0A | AutoZone | 6,000 SF |
| N0F | Westminster Veterinary Group | 8,000 SF |
| R0A | Bank of America | 5,500 SF |
| R0B | Carl's Jr. | 3,515 SF |
| R0C | Regency Theatres | 35,000 SF |
| R0D | Kentucky Fried Chicken | 3,497 SF |
| R0E | Chase Bank ATM | 500 SF |
Westminster Center